LAS22 (re)Activating architectures 9 March 2022

Photo: Luke Hayes
(re)Activating architectures
The 2022 edition of Lund Architecture Symposium (LAS22) will engage in (re)activating architectures.During recent years, architecture has frequently been used to communicate the ramifications of contemporary life and culture. Rarer is the communication of architecture's role within these ramifications. Responding to this dilemma, this symposium will explore architecture that takes a much more active position within the urgency of societal restructuring, reimagining space and form beyond the norms that dictate them. The symposium will unfold different instances and aspects of intervention where (re)activating architectures claim a generative stance within the multiplicity of forces that usher the contemporary condition.
Lund, October 2021
Per-Johan Dahl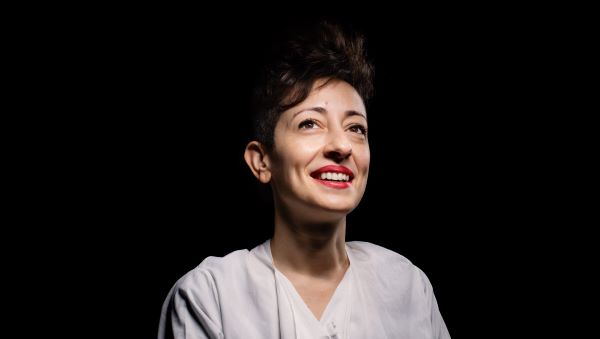 Photo: Gilbert Hage
Lina Ghotmeh
Lina Ghotmeh - Architecture, Paris
Lina Ghotmeh is an architect leading her practice Lina Ghotmeh - Architecture in Paris. She graduated from the American University of Beirut (2003) and pursued her education at the École Spéciale d'Architecture in Paris, where she later took on a teaching role as Associate Professor. Her current practice Lina Ghotmeh - Architecture is research-driven and multidisciplinary. Echoing Ghotmeh's lived experience of Beirut, a palimpsest of unrest, the office's work is orchestrated as an "Archeology of the Future," where every project develops from thorough historical and material research learning from a vernacular past to build a new "déjà-là." All of Ghotmeh's proposals are twists on architecture, notably in projects like Réalimenter Masséna and the development of Stone Garden in Beirut. She now holds teaching positions at Yale School of Architecture and the University of Toronto. She is co-president of the RST ARCHES Scientific Network and the recipient of multiple awards. Her work is currently exhibited at the 17th Architecture Biennale in Venice and has gotten widely published, since representing the promising forms of tomorrow's Architecture.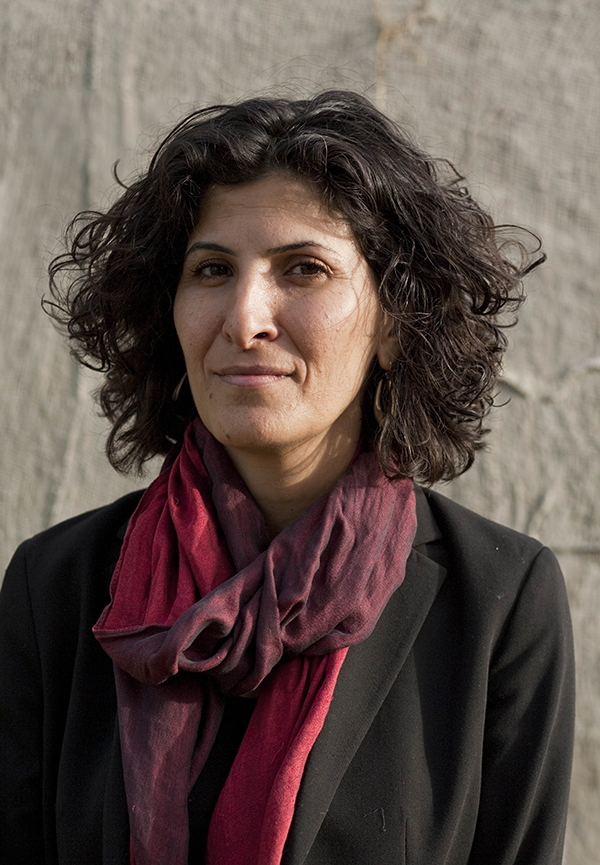 Photo: Private
Sandi Hilal
DAAR - Decolonizing architecture art research, Beit Sahour
Sandi Hilal is an architect, researcher and co-founder of DAAR in Beit Sahour/Stockholm. She was born in Palestine and pursued her architecture education in Italy. She completed her Master's degree at La Sapienza University in Rome and her PhD at the University of Trieste. She was an Assistant Professor of Fine Art and Urban Studies at the University of Architecture in Venice. 2007 she founded together with Alessandro Petti and Eyal Weizman DAAR (Decolonizing Architecture Art Residency). The architectural collective combines multiple disciplines such as architecture, art, urbanism politics and pedagogy to create conceptual speculations, spatial interventions, discourses and collective learning, such as the project "Campus in Camps" in Bethlehem. Hilal's work has been exhibited in many prestigious institutions worldwide, such as the Biennale in Venice, Istanbul and São Paulo, and been featured in international newspapers and magazines. The collective has received multiple awards and grants for their critical research engaged in the struggle for justice and equality and published different books. Hilal is currently the Lise Meitner Visiting Professor at Lund University.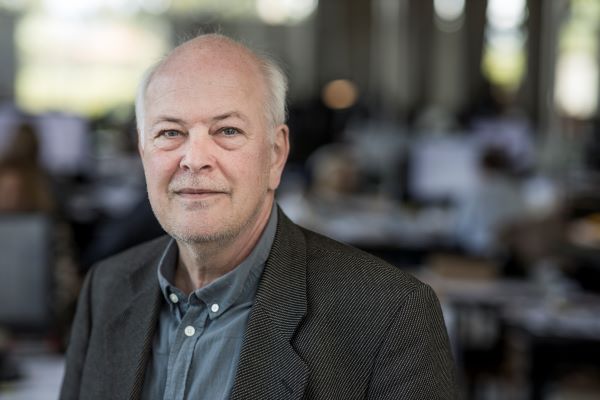 Photo: Private
Jan Albrechtsen
Vandkunsten Architects, Copenhagen
Jan Albrechtsen, architect MAA, is partner at Vandkunsten Architects. He is a graduate of the Royal Danish Academy of Fine Arts, School of Architecture (1980) and received a diploma at the Byggeteknisk Skole (1973). Since 1982, he is working at Vandkunsten Architects in Copenhagen, where he is responsible for the planning and project execution of a long list of complex projects with a special emphasis is on strategic urban planning, cultural institutions, and housing schemes. Planning and housing projects include the low-cost housing in Kvistgaard and Non-profit Housing + (AlmenBolig+) to homes on the water in Sømærk at Teglværk Harbour as well as the award-winning Town Houses at Islands Brygge. Since 1990, he is working as part time teacher at the Royal Danish Academy of Fine Arts, School of Architecture. Albrechtsen has received numerous awards. In 2019 he was appointed member of the Architectural Advisory Board for Odense Municipality.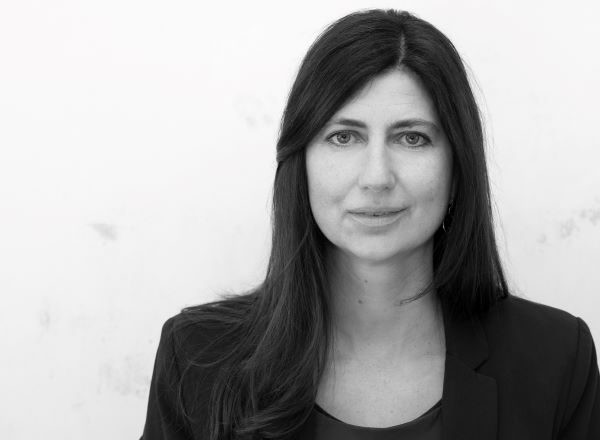 Photo: Private
Iris Dupper
Iris Dupper, ByAK, is a landscape architect and partner at Latz+Partner in Kranzberg. She received her Bachelor of Arts in Landscape Architecture from the Beckett University Leeds (1993) and completed her Master at the University Kassel (1997). 2004 Dupper founded her Landscape Architecture office Îlot in Munich, where temporal and permanent installations are created for the private and public sector. Additionally, she collaborates with the region Latium for territorial studies, which were presented at international conferences and exhibitions. Since 2016 she is partner at Latz+Partner, where the focus lies on the complex problems of the future of landscape architecture and urbanism. By combining innovative technologies with tradition and knowledge of the site, the office creates an interdisciplinary dialogue and achieves through that a careful and sustainable shaping of our urban living spaces. Projects such as Parco Dora in Turin and the Landscape Park in Duisburg North show the adaptive reuse of post-industrial structures, which are recognized in numerous publications and prizes.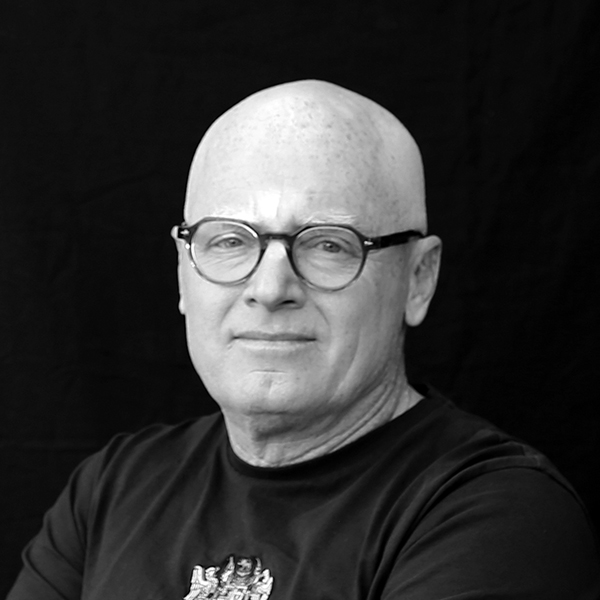 Photo: Private
Kevin Daly
kevin daly Architects, Los Angeles
Kevin Daly, FAIA, founder of Kevin Daly Architects, received his Bachelor of Architecture from the UC Berkeley College of Environmental Design and his Master from the Rice University School of Architecture. Over his thirty-year career, he has defined a design process that upholds the practical magic of architecture – an alchemical conjunction of craft, materials, and form. Bolstered by abundant research, he has demonstrated the benefits of advanced, unconventional building technology in works that are consistently recognized in publications and awards, and range from public schools, custom residences, and university buildings to affordable housing. Daly is particularly recognized for reclaiming and transforming sites characteristic of the post-war city, turning generic background buildings into models of community identity. Daly has established a critical practice that is nationally recognized and simultaneously engages the profession as well as the local community. He held distinguished university chairs at Berkeley and Michigan, and is a regular faculty member at UCLA.