LAS
Filmed lectures and discussions from 24 March 2021
Here you can see all the lectures and discussions from our event (edited material).
Link to YouTube: https://youtu.be/_X-Kp2At5aY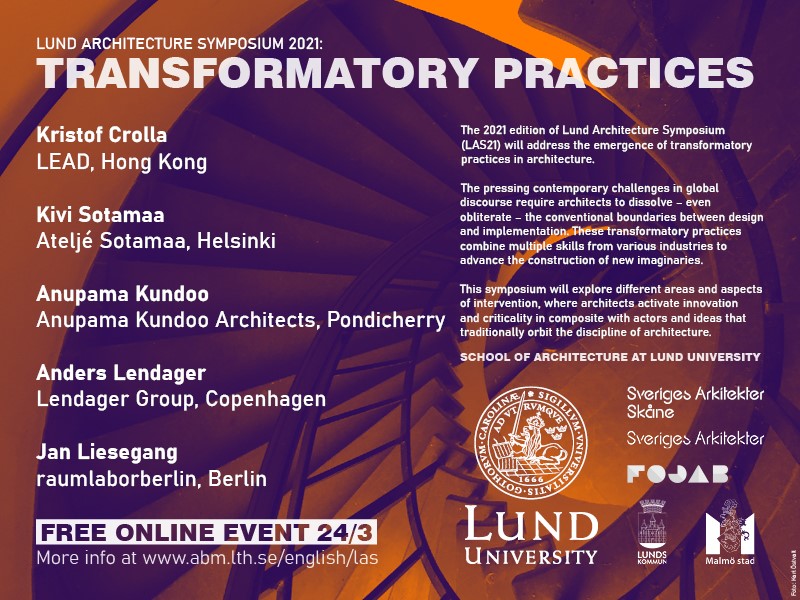 The 2021 edition of Lund Architecture Symposium (LAS21) will address the emergence of transformatory practices in architecture.
The pressing contemporary challenges in global discourse require architects to dissolve – even obliterate – the conventional boundaries between design and implementation. These transformatory practices combine multiple skills from various industries to advance the construction of new imaginaries. This symposium will explore different areas and aspects of intervention, where architects activate innovation and criticality in composite with actors and ideas that traditionally orbit the discipline of architecture.
The symposium presents an international panel of keynote speakers. They will all join us in this live streamed event taking place at Lund University 24 March 2021.
Lund, December 2020
Per-Johan Dahl
Associate Professor, Ph.D. in Architecture, SAR/MSA, AIA, HKIA
Department of Architecture and Built Environment
Lund University
Contact:
Helene Sveningsson
Information officer
+46 46 222 48 08
Helene.Sveningsson@abm.lth.se
PROGRAM
10:00 Introduction by Per-Johan Dahl
10:10 Keynote: Kristof Crolla
Building Simplexity – The 'More or Less' of Post-Digital Architecture Practice
10:50 Keynote: Kivi Sotamaa
Meteorite
11:30 PANEL 1
12-13 Lunch
13:00 Keynote: Jan Liesegang
New spaces of encounter
13:40 Keynote: Anders Lendager
Design innovation realized – the challenges, the solutions, the results and the future
14:20 PAUS
14:40 Keynote: Anupama Kundoo
Slow Architecture
15:20 PANEL 2
15:50 Conclusion by Per-Johan Dahl
Follow our event at Facebook!
Kristof Crolla
A/Prof. Dr. Ir. Arch. Kristof Crolla is a Belgian architect who combines his architecture practice Laboratory for Explorative Architecture & Design Ltd. with an Associate Professorship at the University of Hong Kong.
He trained and taught at the Architectural Association, School of Architecture (AA) and worked for many years for Zaha Hadid Architects, London. In 2010 he moved to Hong Kong, where his academic research and office work focusses on the strategic implementation of computation in architectural design practice. For this, he received over thirty international design, research, and teaching awards, including the G-Mark (Japan), Architizer A+ (USA) Awards, the 2016 World Architectural Festival Award - Small Project of the Year 2016, and the RMIT Vice-Chancellor's Prize for Research Impact.
Most notable projects include 'Golden Moon (Hong Kong, 2012)' and 'ZCB Bamboo Pavilion (Hong Kong, 2015)'.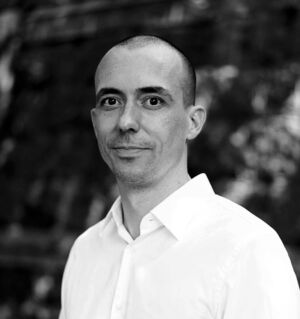 Photo: Diana Jou
Kivi Sotamaa
Kivi Sotamaa is an architect & designer who specializes in designing human experiences. He explores and architects beauty, strategy and experience in the digital age. Considered one of the most influential and innovative voices of his generation, he is the co-founder of Ateljé Sotamaa, founder of ADD Aalto University Digital Design Laboratory and one of the founders of OCEAN NORTH architecture group in the 90's.
Sotamaa has extensive experience from in academia. He has served as an Associate Professor at the University of California Los Angeles Department of Architecture and Urban Design, as visiting professor at the Universität für Angewandte Kunst in Wien and as assistant professor at the Ohio State University.
Sotamaa has lectured extensively at major institutions around the world. His designs have received numerous awards and have been displayed in design, architecture and art museum exhibitions. His work has been widely published in magazines and periodicals worldwide and multiple books.
Sotamaa's work has been the included in exhibitions for example at the Kiasma Museum of Contemporary Art, Fondazione Trussardi, 21st Century Museum of Contemporary Art Kanazawa, the Shanghai MoCa in 2012 and the Shenzhen Museum of Art. His work is part of the permanent collections of the FRAC Center, MoMa New York, and the CCA Canadian Center for Architecture.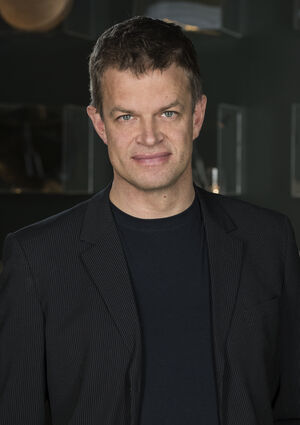 Photo: Sakari Majantie
Anupama Kundoo
Anupama Kundoo Architects, Pondicherry
Anupama Kundoo was born in Pune, India in 1967. She graduated from Sir JJ College of Architecture, University of Mumbai in 1989, and received her PhD degree from the TU Berlin in 2008. Her research-oriented practice focussing on material research to achieve architecture of low environmental impact while being socio-economically beneficial, was exhibited twice at the Venice Architecture Biennale, with the installation Feel the Ground. Wall House 1:1 in 2012 and Building Knowledge, An Inventory of Strategies in 2016 and now exhibited as a solo show 'Taking Time' at Louisiana Museum of Modern Art, Denmark till 28 February 2021.
Anupama Kundoo's practice started in 1990 in Auroville where she worked closely with Roger Anger on Auroville's planning, particularly the urban design of Auroville's City Center, Administration Zone and Habitat Area till his last days. She taught Urban Management at TU Berlin and strengthened her expertise in rapid urbanization and climate change related development issues, about which she has written extensively. She is the author of the bilingual book Roger Anger: Research on Beauty/Recherche sur la Beauté, Architecture1958 –2008, published in Berlin by Jovis Verlag in 2009.
She is currently Professor at Potsdam School of Architecture, Germany.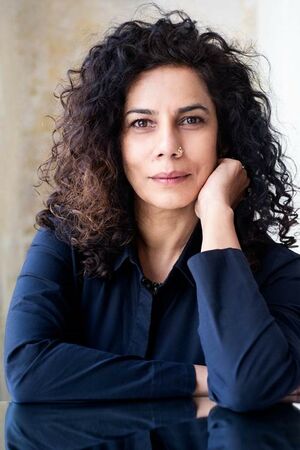 Photo: Andreas Deffner
Anders Lendager
Architect Anders Lendager is CEO and founder of Lendager Group. Lendager Group has established itself as one of the strongest and most influen­tial companies in Denmark around sustainable architecture.
Anders Lendager graduated as an architect from the Aarhus School of Archi­tecture. He is recognized as a sustainability pioneer, who is known for pushing the boundaries to make the Danish construction industry more sustainable and circular. His pioneering spirit is represented on the board of the Danish Association of Architectural Firms, as member of the SDG Accelerator's Advisory Board by the United Nations, as visiting professor at Aarhus School of Architecture - as well as different committees leading climate action and environmental development.
Anders has mastered the art of rethinking the foundation for how we go about construction projects and for how to generate new methods for upcycling of materials - thus creating a healthy, green and circular world for us all through the built environment.
Lendager Group is a game changer in the built environment. We create innovative solutions, building materials and architecture within sustainability, circular economy and resource efficiency. Through our projects we ensure that materials are circulated and kept at their highest possible value - without compromising on quality nor aesthetics.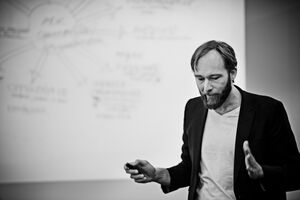 Photo: Private
Jan Liesegang
raumlaborberlin began working on the issues of contemporary architecture and urbanism in 1999 in various interdisciplinary working teams. They investigate strategies for urban renewal. raumlabor does urban design, architectural design, experimental building and research.
Partners of raumlaborberlin are Francesco Apuzzo, Markus Bader, Benjamin Foerster-Baldenius, Frauke Gerstenberg, Andrea Hofmann, Jan Liesegang, Christof Mayer, Florian Stirnemann, Axel Timm.
Jan Liesegang, born in Cologne 1968, he studied Architecture in Berlin, Copenhagen and at the Cooper Union School of Architecture, New York. After graduating in Berlin he worked for 3 years as project architect for Sauerbruch Hutton Architects, Berlin. In 1999 he co-founded raumlaborberlin. Today raumlabor works worldwide on contemporary architecture, urbanism, art and research.
From 2001-07 he has been teaching architecture and urban planning at the Art Academy, Stuttgart. In 2010 he was awarded with a one-year research scholarship for the German Academy Villa Massimo in Rome. 2014/16 he taught master classes at the Bergen School of Architecture.
Since 2017 he is professor for urbanism and architecture at the Bergen School of Architecture. In 2015 he co published the book "building the city together" on experimental architecture and new self-organized public spaces.
Photo: Private
David Andréen - Discussant
David Andrée replaces Ana Goidea.
Architect, senior lecturer at Department of Architecture and Built Environment, Lund University
With a background in architecture, science, and engineering, David is involved in design, research and teaching in Sweden and London.
Exam at Lund University 2007, UCL (University College London) 2011, title: Architecture and Computation (distinction) and UCL (University College London) in 2016, title: Discriminatory transient mass transfer through reticulated tunnel geometries - a mechanism for integrating functionalities in the building envelope.
Specialties: Architecture, cybernetics, scripting, parametric design, architectural 3D printing / additive manufacturing, design for additive manufacturing, algorithmic design, physiomimetics, urban design and strategy, ecology and environmental engineering, tutoring/pedagogy.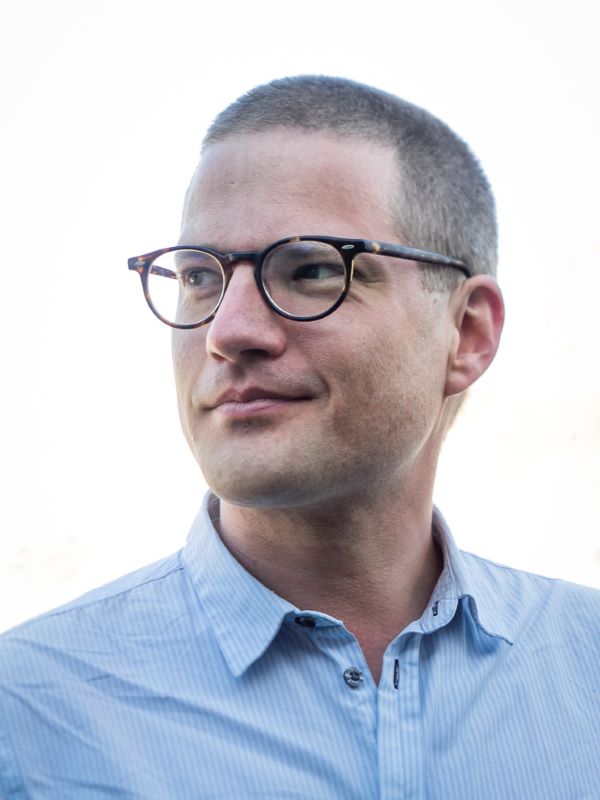 Photo: Private
Elin Daun - Moderator
Architect and Lecturer, Department of Architecture and Built Environment, Lund University and Kanozi Arkitekter, Malmö.
Elin Daun is an architect and computational designer, with a specific interest for applied, large scale, digital fabrication. She mainly teaches within computational design, architecture, and digital fabrication at LTH where she spends 50% of her time. The other 50%, she spends at Kanozi Arkitekter where she works with early-stage proposals, 3D-printing, and sustainability simulations. Before her current employment, Elin gained experienced from architectural offices in London and Copenhagen such as CRAB, Zaha Hadid and Henning Larsen.
Elin's main passion within architecture is where design and making meet - where digital fabrication can be applied in full scale and the architectural benefits it provides is showcased.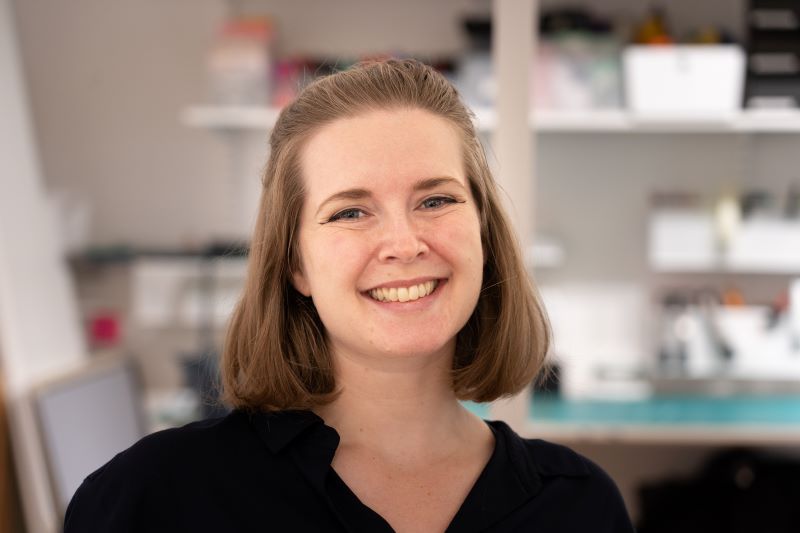 Photo: Carolina Seybold
Monika Jonson - Moderator
Monika Jonson (b 1960) is an architect and currently course director and building manager at the School of Architecture at Lund University.
After graduating as an architect at Lund University - with studies also at the Sorbonne, Paris, the Architecture School in Bath, UK, and literature- and film studies (spacial qualities in films of Bergman & Tarkovski) at Lund University - she started her professional career at Nyréns Arkitekter in Stockholm.
For some years she held the post as editor at the Swedish Review of Architecture, and continued as exhibition architect and curator at the Swedish Museum of Architecture (now ArkDes) managing among many things the extensive project Swedish Wood, the starting point for her deeper engagement in leading sustainable architecture and design.
In the mid-90 she founded the interdisciplinary practice Architecture + Media in Stockholm and co-founded Area+Associates, a London-based practice with clients such as the Serpentine gallery, the Nordic Timber Council, the London Graphic Centre and Anton Corbijn. Back in Sweden a decade later she developed new design strategies for the City of Kalmar, parallel with master planning and urban renewal projects.
With her long interdisciplinary and international background in the wide field of architecture, design and communication she is now fully engaged in developing sustainable design- and dialogue processes and strategies for tuition as well as for the renewal of the LTH Campus towards a sustainable future.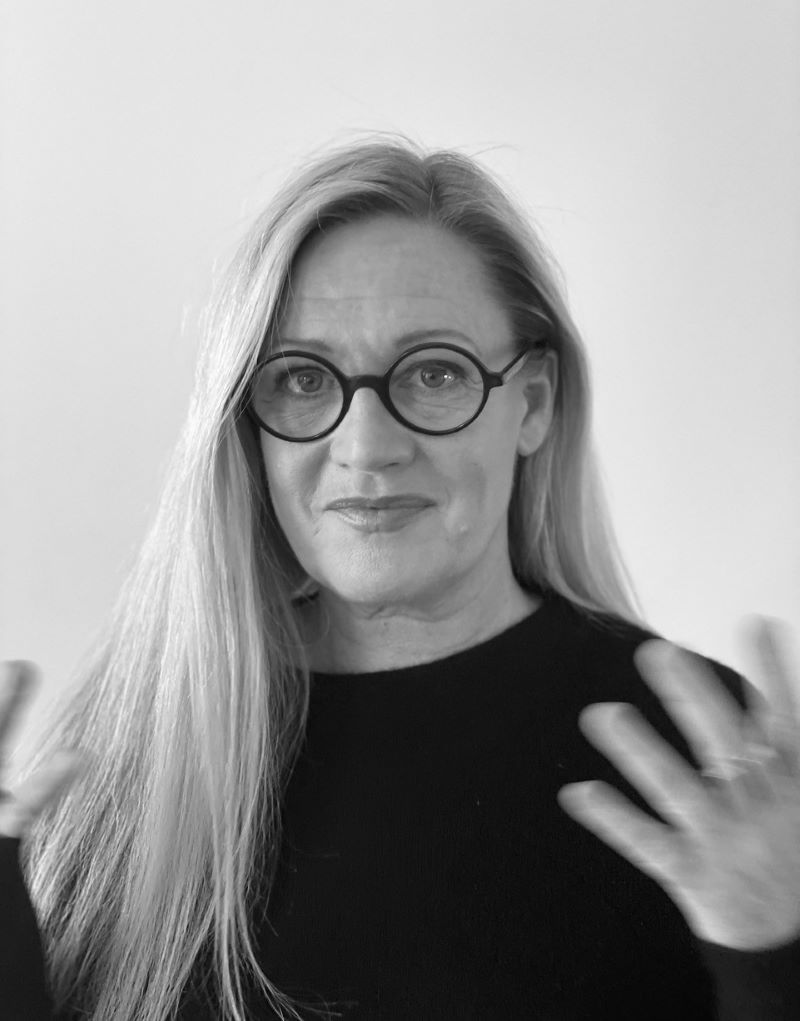 Photo: Roman Jonson Bode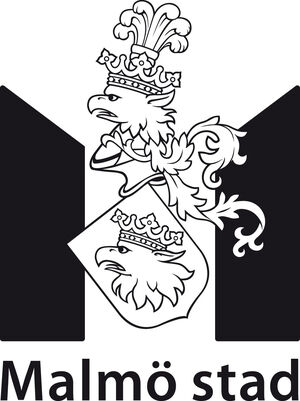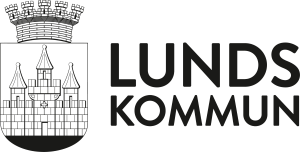 Archives: The Politics of Architecture LAS19

The 2019 edition of Lund Architecture Symposium (LAS19) addressed the politics of architecture.
"References to politics are currently proliferating within global architecture discourse. The looming perils of climate change, the automation of labor markets, and the breakdown of models for city and state governance, for example, have catalyzed an increasing interest in the politics of architecture. Yet, the relationship between architecture and politics remains unclear. What role can/should politics have in the generative aspects of design, for example, and how can we think about, and respond to, the global challenges beyond conventional politics?
Within this context, LAS19 seeks to develop an intellectual framework for students, faculty, and professional to use when critically thinking about, and referring to, relationships between architecture and politics. The symposium presents an international panel of keynote speakers with experience and expertise of great relevance for the topic. The objective is to extrapolate and discuss a wide range of practices with different references to the politics of architecture."
Lund, January 2019
Per-Johan Dahl
LAS 2019 – The Politics of Architecture (program)

This event was filmed: The Politics of Architecture in the Lund University Youtube–archive.
Sandi Hilal, Alessandro Petti
DAAR (Decolonizing Architecture Art Residency), Beit Sahour, Palestine
Since their first work, Stateless Nation at the Venice Biennial in 2003, and throughout their more recent architectural interventions in refugee camps, the artistic practice of Sandi Hilal and Alessandro Petti has explored and acted within and against the condition of permanent temporariness that permeates contemporary forms of life. In their ambitious research and project-based practice, art exhibitions are both sites of display and sites of action that spill over into other contexts: built architectural structures, the shaping of critical learning environments, interventions that challenge dominant collective narratives, the production of new political imaginations, the re-definition of words, and the formation of civic spaces.
Donatella Cusmá
Claret-Cup, Los Angeles, USA
Donatella Cusmá is an architect licensed in Italy and practicing in Los Angeles. She holds a Master in Architecture from Universitá Mediterranea di Reggio Calabria and a post-grad diploma in Architecture in Developing Countries from Polytechnic of Turin. Ms. Cusmá is co-founder of Claret-Cup, a multi-disciplinary-collaborative project combining architecture, installations and product design. She is the USA representative board member of the Research Institute for Experimental Architecture, and adjunct faculty member of Woodbury University School of Architecture. Ms. Cusmá is a member of the Italian Board of Architects-Messina Chapter since 2004.
Santiago Cirugeda
Recetas Urbanas, Seville, Spain
Santiago Cirugeda has developed subversive projects with distinct ambitions in urban realities, from the systematic occupation of public spaces in containers to the construction of prostheses in facades, patios, roofs and lots. He negotiates legal and illegal zones, as a reminder of the pervasive control to which we are all subject. He is now working together with local governments to implement new housing models for the socially disadvantaged. He has also written many articles and taken part in all manner of educational and cultural events giving workshops, lectures, seminars, conferences in schools and universities and has participated in solo and group exhibitions worldwide.
Maroun El-Daccache
Lebanese American University, Beirut, Lebanon
Maroun El-Daccache is Chair of the Department of Architecture and Interior Design at the Lebanese American University in Beirut, Lebanon. He also directs his own architectural practice, and his research and built works have been published in several architecture magazines. Professor El-Daccache has taught design studios at several universities including Università Iuav of Venice, the Lebanese University and Université Saint-Esprit de Kaslik. Besides his various architectural publications and essays on the Mediterranean City, he has participated in several exhibitions, international and regional symposiums and served as visiting critic in institutions in Europe and the Middle East. In 2018, his work "Hommage a Beyrouth" was exhibited at the MAXXI Museum.
Jelena Mijanović
Codesign, Stockholm, Sweden
Jelena Mijanović is an architect working at Codesign as part of management. She is the founder and head of Codesign Research Studio; an independent, nonprofit research studio that investigates the architectural implications of current politics. Jelena also holds a position as a lecturer at KTH School of Architecture. She has previously been a critic and teacher at Pratt Institute, Parsons School of Design and Columbia University School of Architecture in New York. Her work and teaching focuses on the relationship between socio-political and spatial exclusion in our society today.
Tobias Olsson
Architects Sweden, Stockholm, Sweden
Tobias Olsson is the CEO of Architects Sweden, a professional organization for architects, interior architects, landscape architects, and spatial planners. Previous positions include the Director of Architecture Policy at Architects Sweden, Strategist at the County Administrative Board of Stockholm, elected member of the City of Stockholm Planning Board and CEO of Jagvillhabostad.nu, a Swedish NGO committed to improve the housing conditions for younger generations.
Philippe Rahm
Philippe Rahm architectes, Paris, France
Philippe Rahm is a Swiss architect, principal in the office of "Philippe Rahm architectes", based in Paris, France. His work, which extends the field of architecture from the physiological to the meteorological, has received an international audience in the context of sustainability. His recent work includes the 70 hectares Central Park in Taichung, Taiwan, completed in December 2018, the Agora of the French National Radio in Paris, a 2700 m2 Exhibition architecture for the Luma Foundation in Arles, France. He has held professorships at GSD Harvard University, Columbia and Princeton Universities. His work has been exhibited in 2017 at the Chicago and Seoul Architecture Biennales.
Sponsors: Sveriges Arkitekter, Sveriges Arkitekter Skåne, Lunds Kommun and Nätverket Malmös Arkitektkontor.
Nätverket Malmös Arkitektkontor: White Arkitekter Malmö, Fojab Arkitekter, Tengbom Arkitektkontor, Sweco, Stadstudio, Kanozi Arkitekter Syd,
Openstudio Arkitekter, Jaenecke Arkitekter, Krook & Tjäder Malmö, Horisont Arkitekter, Chroma Arkitekter.
Contact:
Helene Sveningsson
Information officer
+46 46 222 48 08
Helene.Sveningsson@abm.lth.se
www.abm.lth.se