LAS23 Celebrating Architecture: Øresund in the contemporary
2023 marks the year when the UIA World Congress Copenhagen event turns the Øresund Region into the epicenter of global debate on architecture's capacity to reimagine the transformation of societies into sustainable living. Celebrating this manifestation, which will commence on both sides of the Sound, LAS23 will utilize the New European Bauhaus' three concepts -- sustainability, aesthetics, inclusion -- as agents of transformation to mobilize an inquiry into the architecture of sustainable living.
LAS23 Celebrating Architecture: Øresund in the contemporary
Wednesday 8 March 2023 from 10 am – 16 pm
Place: IKDC (Auditorium) and in the afternoon from 14,45 we continue with Livingroom Conversation hosted by Sandi Hilal, at School of Architecture (Exhibition Hall) - observe! without Live Streaming!
Address: Sölvegatan 26 and Sölvegatan 24, Lund
Keynotes:
Michele Bonino, PoliTO/China Room, Turin
Beate Hølmebakk /Per Tamsen, Manthey Kula, Oslo
Zoe Butt, in-tangible institute, Chiang Mai
Morten Goll, Weekend Trampoline House, Copenhagen
Sandi Hilal, DAAR, Beit Sahour, Stockholm
Hosts for the day will be:
Per-Johan Dahl, School of Architecture, LTH, Lund University
Dorte Bo Bojesen, Form/Design Center, Malmö
Moderators:
Monika Jonson, School of Architecture, LTH, Lund University
Elin Daun, School of Architecture, LTH, Lund University
PROGRAM
10,00-12,00 Introduction: Per-Johan Dahl and Dorte Bo Bojesen
Keynote: Michele Bonino - The Story of a Section, or Reusing Factories
Keynote: Beate Hølmebakk /Per Tamsen - a feeling of sense
Panel 1: Michele Bonino, Beate Hølmebakk, and Per Tamsen, moderated by Monika Jonson and Elin Daun
12,00-13,00 Lunch
13,00-14,30 Introduction: Per-Johan Dahl & Sandi Hilal
Keynote: Zoe Butt - Sustaining memory: building agency through art and its social architecture
Keynote: Morten Goll - Minimum requirements for the culture of democracy - Territory, border, house
14,45-16,00 (taking place in A-building, Exhibition Hall - without Live Streaming)
Livingroom Conversation: Zoe Butt, Morten Goll & Sandi Hilal
Conclusion: Per-Johan Dahl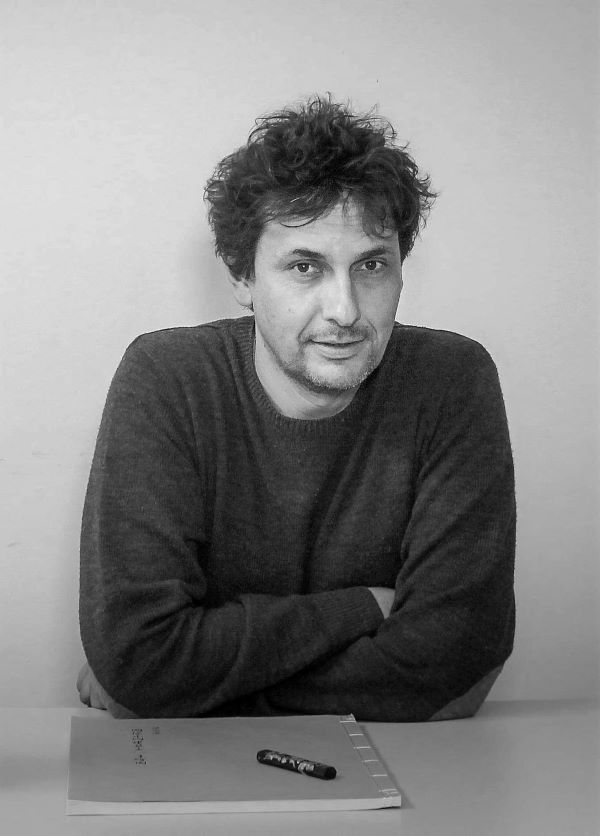 Michele Bonino
http://chinaroom.polito.it/what-we-do/
Michele Bonino (b. 1974), Architect and PhD, Professor of Architecture and Urban Design, is the Rector's Delegate for International Relations with China and Asian Countries at the Politecnico di Torino.
He was a Visiting Professor at Tsinghua University (Beijing, 2013 and 2014) and a Visiting Scholar at the Massachusetts Institute of Technology (MIT, Boston 2016).
On behalf of the Politecnico di Torino, he was the principal architect for the Shougang Visitor Centre for the XXIV Olympic Winter Games (Beijing 2022, with Tsinghua University).
He was the Academic Curator of the 2019 Bi-City Biennale of Urbanism/Architecture - Shenzhen (with Sun Y.). He was invited to the Venice Biennale of Architecture in 2004, 2010, 2012, 2021.
His current research focuses on the innovation of design and its practices according to models of transnational exchange. He was the author of more than 350 scientific publications. Among his recent books, The Story of a Section. Designing the Shougang Oxygen Factory (ORO 2022, with E. Bruno, A. Armando, G. Durbiano), China Goes Urban. The City to Come (Skira 2020, with F. Carota, F. Governa, S. Pellecchia), and The City after Chinese New Towns (Birkhäuser 2019, with F. Governa, M.P. Repellino, A. Sampieri).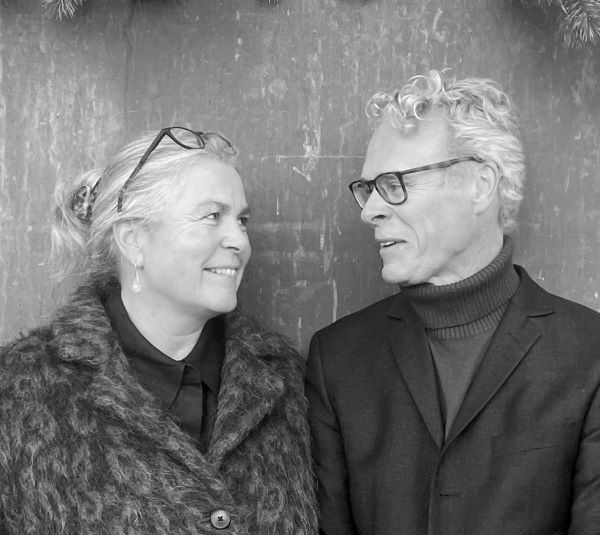 Beate Hølmebakk /Per Tamsen
The Norwegian practice Manthey Kula was founded in 2004 by architects Beate Hølmebakk and Per Tamsen. Hølmebakk is a graduate from The Oslo School of Architecture and Design where she now holds a professorship. Tamsen is a graduate from Lund University.
Manthey Kula's production spans from ideal, explorative projects to public commissions. The office works at the intersection of architecture, art, and landscape architecture, paying special attention to site, concept, form, construction, and narrative.
The work is widely published, represented in exhibitions, and acquired by international architecture collections. Projects by Manthey Kula have been nominated for the EU Mies Award in 2009, 2011, 2018 and 2020. Recently both Hølmebakk and Tamsen received the prestigious Prince Eugene Medal for outstanding artistic achievement.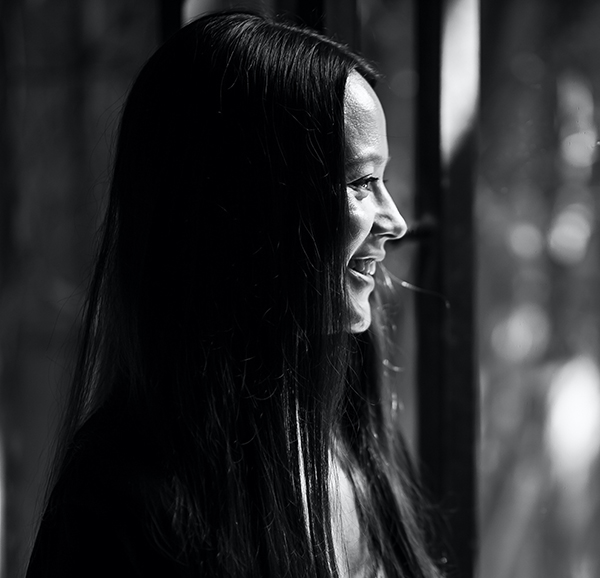 Zoe Butt
Zoe Butt is a curator and writer. In 2022, she founded 'in-tangible institute', a consultancy nurturing emerging curatorial talent across Southeast Asia, in the interest of building and mentoring a more responsive and critically robust art ecology across this region. She is currently a PhD candidate with CREAM, University of Westminster, London, UK; Guest Lecturer, MA in Curatorial Practice, Chulalongkorn University, Bangkok; and Lead Advisor (Southeast Asia and Oceania), Kadist Art Foundation, Paris/San Francisco. Zoe's practice centres on building critically thinking and historically conscious artistic communities, fostering dialogue among cultures of the globalizing souths. She was Artistic Director of the Factory Contemporary Arts Centre, Ho Chi Minh City (2017-2021), Executive Director and Curator, Sàn Art, Ho Chi Minh City (2009–2016); Director, International Programs, Long March Project, Beijing (2007–2009); and Assistant Curator, Contemporary Asian Art, Queensland Art Gallery, Brisbane (2001–2007) – this latter post particularly focused on the development of its Asia-Pacific Triennial of Contemporary Art. She has been published by Hatje Cantz; JRP-Ringier; Routledge; Sternberg Press, among others. Notable endeavours include Pollination (2018-); Sharjah Biennial 14: Leaving the Echo Chamber - Journey Beyond the Arrow, (2019); Conscious Realities (2013-2016); Embedded South(s) (2016) and San Art Laboratory (2012-2015). Zoe is a MoMA International Curatorial Fellow; a member of the Asia Society's 'Asia 21' initiative; and member of the Asian Art Council, Solomon R. Guggenheim Museum. She lives and works in Chiang Mai (Thailand) and Ho Chi Minh City (Vietnam).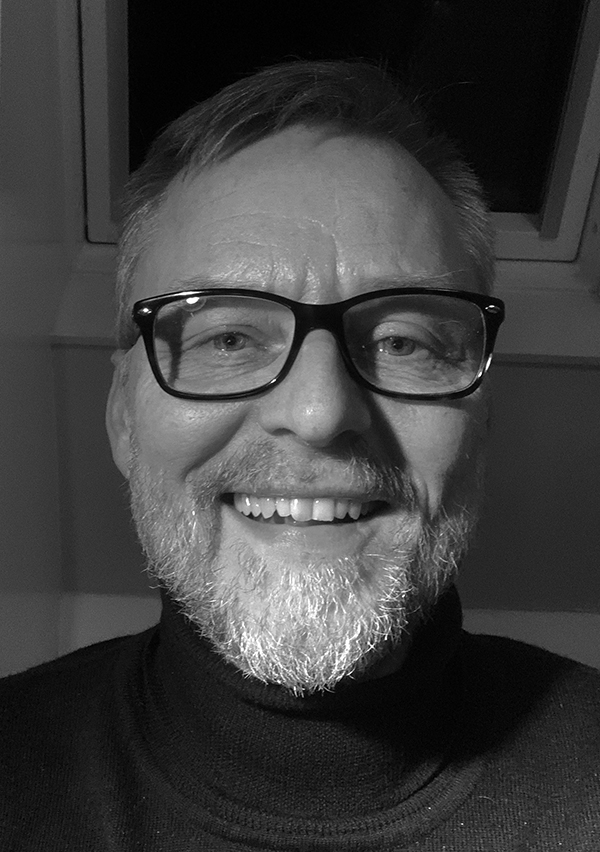 Morten Goll
https://www.trampolinehouse.dk/
Morten Goll is a socio-politically inspired artist working with social platforms for political change. He is presently (2023) the general manager of Weekend Trampoline House, a one-day-a-week user-driven community center, where asylum seekers, Danish citizens and anybody else can meet, share experiences, and learn from one another on equal terms. Weekend Trampoline House was a lumbung partner at documenta fifteen in 2022.
From 2010 to 2020, he was administrative director of Trampoline House, an independent institution established in Copenhagen, by more than 100 volunteering asylum seekers and Danish asylum activists. In 2009 he co-founded the Asylum Dialog Tank with Tone Olaf Nielsen and Joachim Hamou, where asylum seekers and Danish artist´s, art students and others conceptualized Trampoline House and the magazine visAvis.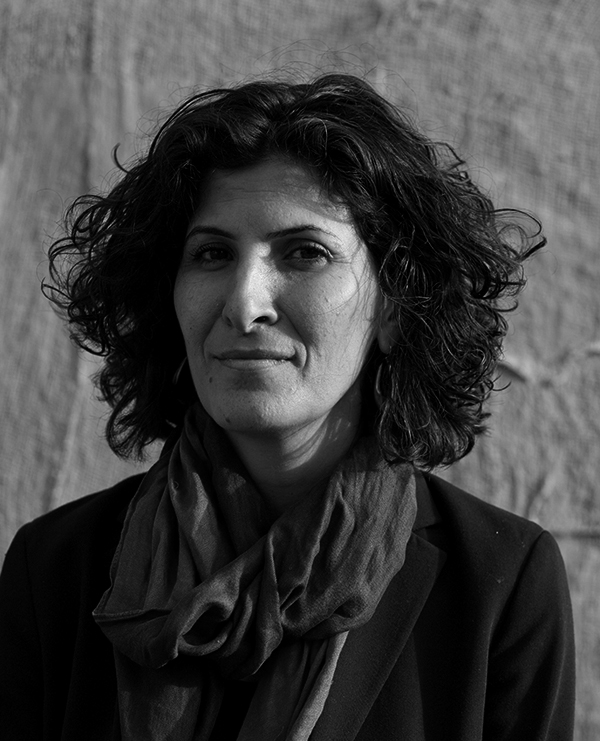 Sandi Hilal
http://www.decolonizing.ps/site/about/
Sandi Hilal is an architect, researcher and co-founder of DAAR in Beit Sahour/Stockholm. She was born in Palestine and pursued her architecture education in Italy. She completed her Master's degree at La Sapienza University in Rome and her PhD at the University of Trieste. She was an Assistant Professor of Fine Art and Urban Studies at the University of Architecture in Venice. 2007 she founded together with Alessandro Petti and Eyal Weizman DAAR (Decolonizing Architecture Art Residency). The architectural collective combines multiple disciplines such as architecture, art, urbanism politics and pedagogy to create conceptual speculations, spatial interventions, discourses and collective learning, such as the project "Campus in Camps" in Bethlehem. Hilal's work has been exhibited in many prestigious institutions worldwide, such as the Biennale in Venice, Istanbul and São Paulo, and been featured in international newspapers and magazines. The collective has received multiple awards and grants for their critical research engaged in the struggle for justice and equality and published different books. Hilal is currently the Lise Meitner Visiting Professor at Lund University.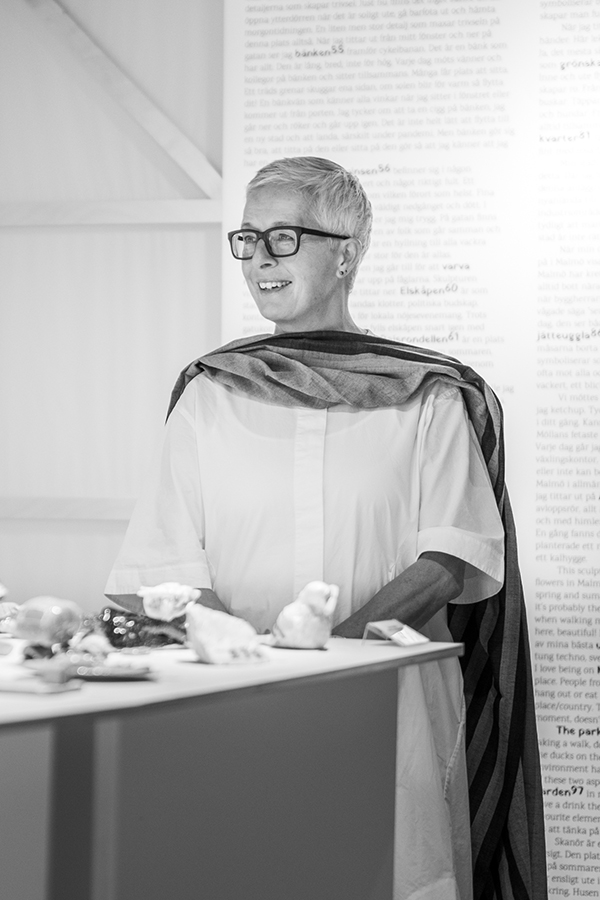 Photo: Daniel Engvall
Dorte Bo Bojesen
Dorte Bo Bojesen is a designer with extensive experience in strategy and leadership in design as a methodology for product development and processes. Through a cross-disciplinary approach, she has contributed to strategical collaborations between the industry, academia, the public sector as well as the cultural and creative sectors in Denmark and Sweden with an internationally outreach. Currently Dorte holds the CEO position at Form/Design Center in Malmö, a venue addressing architecture, design and craft. As a none profit organisation and established cultural institution, Form/Design Center aims at facilitating knowledge production and communication by connecting people, projects and processes in alteration and implementation. Sustainability, collaboration and a holistic approach within the ecosystem are keywords in order to influence the cultural changes necessary for the green transition.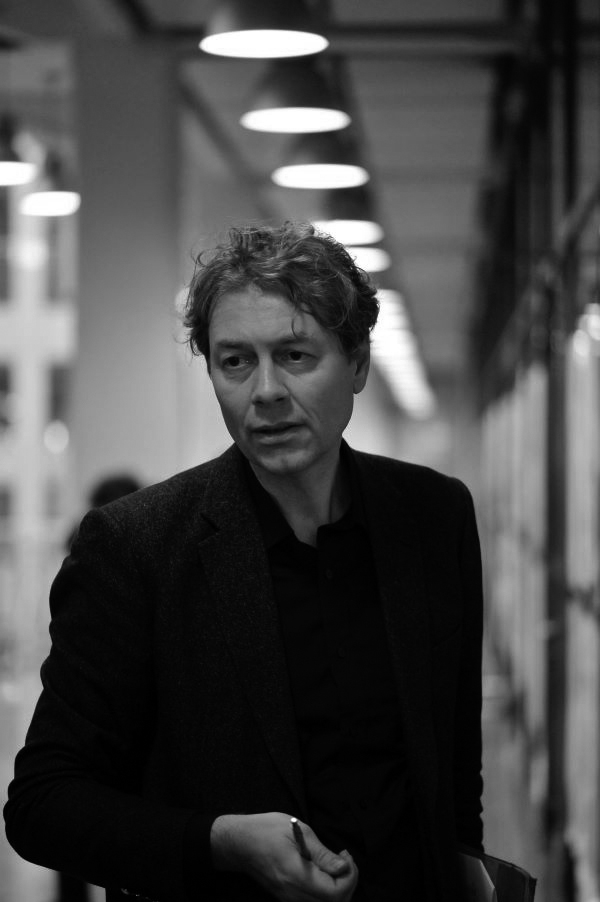 Photo: Niccolò Natali
Per-Johan Dahl
Dr. Per-Johan Dahl is an architect and researcher. He holds a Ph.D. in Architecture from University of California Los Angeles, MArch from Lund University, and UC in Civil Engineering from Blekinge Institute of Technology. Currently an Associate Professor and Head of Department at Lund University Department of Architecture and the Built Environment, Dr. Dahl has taught at several universities in Europe, Asia, the Middle East, and the U.S. His research circulates around three areas; new modes of design process, the politics of urban form, and emergent building types. Dr Dahl is professional member of the Hong Kong Institute of Architects, Architects Sweden, and the American Institute of Architects. His research and practice have been published and exhibited internationally.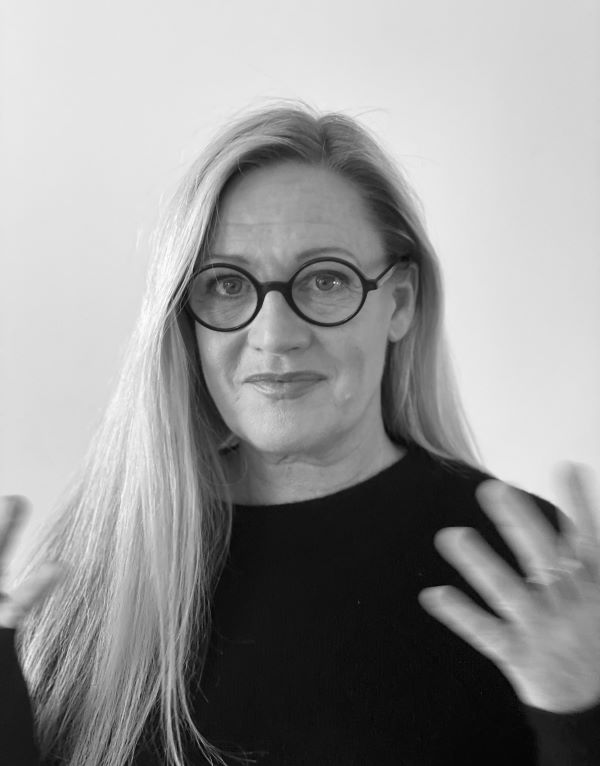 Monika Jonson - Moderator Panel 1
Monika Jonson (b 1960) is an architect and currently course director and building manager at the School of Architecture at Lund University.
After graduating as an architect at Lund University - with studies also at the Sorbonne, Paris, the Architecture School in Bath, UK, and literature- and film studies (spacial qualities in films of Bergman & Tarkovski) at Lund University - she started her professional career at Nyréns Arkitekter in Stockholm.
For some years she held the post as editor at the Swedish Review of Architecture, and continued as exhibition architect and curator at the Swedish Museum of Architecture (now ArkDes) managing among many things the extensive project Swedish Wood, the starting point for her deeper engagement in leading sustainable architecture and design.
In the mid-90 she founded the interdisciplinary practice Architecture + Media in Stockholm and co-founded Area+Associates, a London-based practice with clients such as the Serpentine gallery, the Nordic Timber Council, the London Graphic Centre and Anton Corbijn. Back in Sweden a decade later she developed new design strategies for the City of Kalmar, parallel with master planning and urban renewal projects.
With her long interdisciplinary and international background in the wide field of architecture, design and communication she is now fully engaged in developing sustainable design- and dialogue processes and strategies for tuition as well as for the renewal of the LTH Campus towards a sustainable future.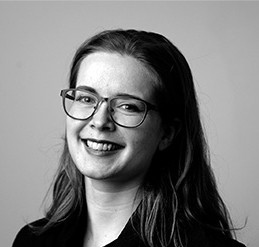 Elin Daun - Moderator Panel 1
Architect and Lecturer, Department of Architecture and Built Environment, Lund University and Kanozi Arkitekter, Malmö.
Elin Daun is an architect and computational designer, with a specific interest for applied, large scale, digital fabrication. She mainly teaches within computational design, architecture, and digital fabrication at LTH where she spends 50% of her time. The other 50%, she spends at Kanozi Arkitekter where she is part of the Innovation group and a practicing architect. Before her current employment, Elin gained experienced from architectural offices in London and Copenhagen such as CRAB, Zaha Hadid and Henning Larsen.
Elin's main passion within architecture is where design and making meet - where digital fabrication can be applied in full scale and the architectural benefits it provides is showcased.